melodiebabi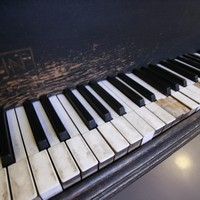 Favorite genre
Hiphop, R&B, Dance/Disco, Pop, Jazz, Soul/Funk/Groove
Favorite artists
I have a lot to choose from!
About me
Realize this....no one on here can touch me! I'm all about music!

PSA: I WOULD REALLY APPRECIATE IT IF YOU ASK ME FIRST BEFORE USING MY SONGS FOR ANY PURPOSES OF YOURS!! ESPECIALLY IF YOU ARE USING THEM ON YOUTUBE, MAKE SURE TO PLACE MY NAME AND SONG IN QUOTES OR PARENTHESES!! THERE WILL BE COPYRIGHT ISSUES IF YOU DONT! THANK YOU!!
melodiebabi's favorites
(8)
see all