gemeliza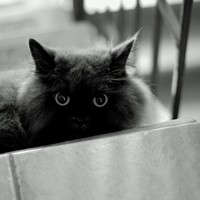 Favorite genre
Rock/Metal, Classical/New Age
Favorite artists
Imagine Dragons, Black Veil Brides , My Chemical Romance, Ryan Higa, Groove Coverage, Poets Of the Fall
About me
I lift up my eyes to Apollo,
The god of the beautiful days,
And my spirit soars off like a swallow,
And is lost in the light of its rays.
Are tou troubled and sad? I beseech you
Come out of the shadows of strife
Come out in the sun while I teach you
The secret of life.

Music is the one thing that can kill you yet still bring you back to life.
Keep listening.................