cAnDyGiRL004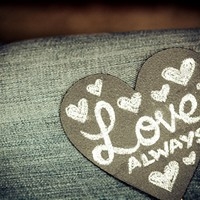 Favorite genre
R&B, Dance/Disco, Electronic/Techno, Pop, Ballad, Jazz, Classical/New Age
Favorite artists
Mythos, Mozart, Globetrekker's Soundtrack, Trans Siberian Orchestra, Def Leppard, Tears For Fears, Keane and Michael Jackson to name a few....
About me
This is a cute site to make your own music! I'm enjoying listening to other songs as well. People, events and art inspire me. I am always looking for inspiration in my daily life. :)

Here is my blog Amanda's Camelot on WordPress if you are interested in following my life adventures.
http://landofblogging.wordpress.com/

Videos with my music will have the title of the song in the video as well as "Music created by Amanda's Camelot" which is my blog name instead of cAnDyGiRL004 which I use here on Musicshake.
cAnDyGiRL004's favorites
(20)
see all