Panderoth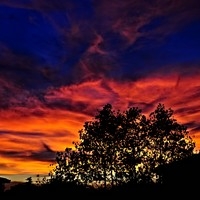 Favorite genre
Rock/Metal, Classical/New Age
Favorite artists
Paradise Lost, Riger, Graveworm, Dimmu Borgir, Tristania, Sirenia, Depeche Mode, Wolfsheim, Apocalyptica, Enigma, Jean Michel Jarré, Vangelis, epic soundtracks (like from the Lineage II trailer), etc.
About me
What's to say about me?
Not much I'd say!
At first. It's not that easy for me to write in english because my mother tounge is german.
I'm from Austria, born in 1985.

There are a few things I can't live without: Music (the first thing I turn on, before I go to get some coffee, and the last thing I turn off), coffee, cigarettes, 3d-programs, my guitar, "Guitar Rig", Sci-Fi games, "DSA" (in english known as "The dark eye"), black clothing, my girlfriend aso.

What's to say about my motivation on working with musicshake?

Since 2001 I'm working on a Sci-Fi Story. Doing the whole artwork, storywriting and thinking about making a movie for this reason I also try to create music for this work. So I found musicshake and try to get some songs that sounds great for the first fraction I'm currently working at.
The "Grand Terran Federation". The songs are mostly metal, epical classic (for example Carl Orff - O Fortuna), classical military marches and bagpipe music (like the famous "scotland the brave").
Their main characteristics are edged spaceshipdesigns, heavy armors, big and heavy guns/weapons (laser, plasma, ion and kinetic), passable shieldtechnology, tanks, heavy longrange rockets and a military based leadership.

The second one is the "Terran Alliance". Songs: Electronic/Techno, Disco/Dance, Darkwave (for example Blutengel - Kingdom) and smooth classical.
Their main characteristics are rounded shipdesigns, medium armor, light - medium but very powerful guns/weapons (laser, plasma, photon and ion atm.), really good shieldtechnology, "battlebots" (aka. "mechs" but for the reason of TM and (C) by microsofts "Mech Worrior" i'll give them another name), medium middle range rockets and a leadership out of scientists.