MusicalDeath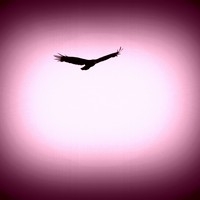 Favorite genre
Rock/Metal, Ballad
Favorite artists
Iron Maiden, Dream Theater, Megadeth, Testament, Ayreon, Avenged Sevenfold, Metallica, Slayer, Judas Priest, Mastodon, King Crimson, Etc.
About me
I'm just another rookie who wants to try their hand at making music. I'll be posting songs here and there and they'll never follow a definitive genre or pattern. I normally make my songs spontaneously in accordance to how I feel or what is on my mind. I will always try to have a look at anyone's songs when posted on my profile and will ALWAYS drop a comment regarding how I feel about it. All I ask is that you do more than post more than just a link and expect me to know what it means. At the very least, tell me the name of the song or to make an even better impression, say something like, "please take a look at this or something." Just some ground rules, I suppose. I, like anyone else, am always learning. If you think you know something that I don't and that it can help my song making, please shoot me a message. Constructive criticism is always welcome as well but let's keep it constructive and let's make sure it's criticism. No one needs unjustified insults.

Sorry guys, but I don't live on MusicShake. I come on every now and then when I'm feeling creative, but aside from that, don't expect me to be too active.
MusicalDeath's favorites
(15)
see all