JedivsSith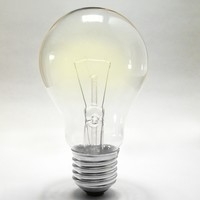 Favorite artists
Florence The Machine, Coldplay, Kings of Leon, OneRepublic, Dido, Kelly Clarkson, Ellie Goulding, Amy Macdonald, Vanessa Carlton, Marina & The Diamonds, Childish Gambino, Trifonic & Many more :)
About me
I have finished my first album here on musicshake called
"New Era 08/29"

Tracklist

1. Chaos (The Beginning)
2. Struggle
3. Breakdown
4. Recovery
5. On My Way
6. Start Over
7. New Era (08/29)

///////////////////////////////

I have an open mind to music. I'm not the biggest fan of metal and a couple of other genres but I respect what other listens to because music is a magical beautiful thing and each genre means something special to someone. So while I may not like metal somebody else might love it and hears that special thing in it.

Magic is music. Music has the power to control how you feel and how you see things. Music can cure our minds and that to me is magic because you wont be swallowing down a pill or drinking something, you will just be hearing notes and know that everything will be okay.