Goldcreole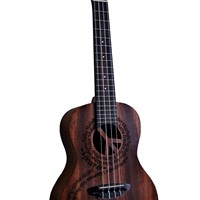 Favorite genre
Hiphop, R&B, Dance/Disco, Electronic/Techno, Pop, Jazz, Latin
Favorite artists
Bobby Valentino, Usher, Boyz II Men, Art of Noise, Zion, Akwind, Nina Sky, Sade, TLC, Mary J. Blige, Aaliyah, Backstreet Boys, Sean Paul, Shaggy, Enigma, Enrique Iglesias, Deep Forest, P.M. Dawn, Alicia Keys, Johnny Gill, Gerald Levert
About me
I'm pronoun as
[The Musicshake Queen]


*ABOUT ME*
I'm from New Orleans,La. I like draw picture. I'm a good mother. I like decorate flower, party, wedding flower and dolls. I like being with my friends and family. I'm a down to earth sister. I like helping people if they need help. I'm smart and honest. I'm thankful I'm bless. That's all I have to say.

I Joined in (12-28-2008)
December 28,2008



*Hall OF FAME*

I made music in 30 min. I'm fast. I think fast. I break the record
I making lots of music.
Goldcreole's favorites
(268)
see all