Girlindream123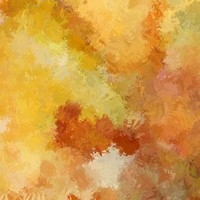 Favorite genre
Classical/New Age, Hiphop, Jazz, Other, Pop, R&B, Rock/Metal
Favorite artists
three days grace,Linkin Park,Avenged sevenfold,Breaking Benjamin,three doors down,Sick puppies,Papa Roach,Evanscene,Paramore,etc.
About me
Love rock music and rap,rnb,pop but expect alot of rock.Yes I am nice no I do not bang my head like those people in the vids T.T Thats stupid.I like singing no I LOVE singing its something I do all the time even unconciously.Poems and song writing is another thing I seem to love XD.

Now time to get serious
----
Music is a passion of mine and always has been.There is no way I would let anyone get in the way of that.There is a reason I am here yes but there has never been a brave soul to ask.Traditionaly I would have just come out and said it but I've learned to be a little more self-conscious.If you consider that as just being shy well you keep thinking that. It is not that I have anything to hide(...no comment).I am perfectly normal(again no comment)other than the fact I that I use to be very sentimental (yeah I don't really think you could have called that sentimental). You do not question the alien if you don't know his language.I believe the same is true with humans so if your a brave soul and you want to know the truth atleast get to know me first because you might ask a question that may offend me and if that happens then I'll try my best to answer politely IF I am in a good mood (highly doubt that will ever happen though). I am a very considerate person so I do care about your feelings just a little bit so I'll try to tone it down once in a while. Other than that I think this will be a very nice experince.
Songs by Girlindream123
(2)
see all
Girlindream123's favorites
(15)
see all