DJMelodyMash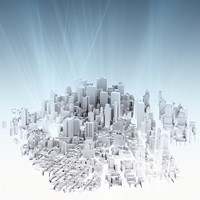 Favorite genre
Electronic/Techno, Classical/New Age
Favorite artists
DJ Cloud, Beatles, DJ Splash, Of Monsters And Men, Homestuck Volumes, Madoka Magica, OneRepublic
About me
Hello! I'm Melody Mash! I'm pretty new to Music Shake, and I'm getting used to making my own songs too. I'm hoping that later on I'll be able to make a lot of songs that others will listen to and enjoy. Most of the songs on my albums/profile will be in the genre of electronic/techno, and if you enjoy my music, please like, fan, or comment! If you have any suggestions on what I should change, what genre(s) I should do next/as well, or any thing like that, please let me know in the comments. I'd really appreciate feedback! Enjoy! :D
~ DJ Melody Mash (DJ Melody)

P.S.
Here's a sneak peak at my upcoming album, Melodies In Time!

Melodies In Time - Song List

1. A Curious Melody
2. Fantasy Dream
3. Unexplainable Universe
4. Musical Adventures
5. Techno Universe
6. Melodies In Time
7. Memories
8. Techno Passion
9. Dreaming of the Future
10. Time and Space

Copyright © DJMelodyMash 2013 All Rights Reserved. No part of this document may be reproduced without permission from the author. Suing may be a consequence if any titles are reproduced for your own/other businesses without author's permission.