Brizzyb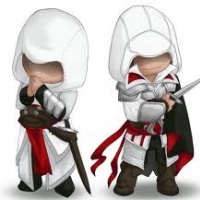 Favorite genre
Dance/Disco, Electronic/Techno, Ballad, Classical/New Age
Favorite artists
Cascada,Delta Goodrem, Rihanna, The black eyed peas and many more, and anyone i fanned :)
About me
I loooooooooooooove music (even though im not good at it...), Music is apart of my life. I would be lost without it. Im not into all the heavy stuff im a girl who likes nice, calm and funky music. Hey you should even search up my friend TuneLuge! He just started Musicshake and hes pretty good!Im not going to be here all the time but i try to get on the weekends.

Well Im a gamer gal, so there will be music related to my favourite games and stuff as well as my little pony cause I do have a strange little addiction with it...

I hope you enjoy my music!