Amnex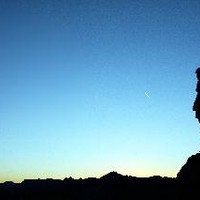 Favorite genre
Rock/Metal, Electronic/Techno, Jazz, Classical/New Age
Favorite artists
Electronic:Tycho,Boards of Canada,Moby,Kodomo,C418 Rock:Supertramp,Pinkfloyd,ELO,Beatles Pop:Michael Jackson Classical:Phillip Glass,Mozart. Can't remember the rest...
About me
Hello,Welcome to my Profile.
I am Amnex(previously supslow3000),I make Ambient,Electronic and some Rock music or music related to these.
I like creating songs that have a Warm,Soft or mellow sound.
Currently learning how to play the piano and trying to learn how to make a good solid song.

Quick backround:I started Musicshake back in 2010,In that time I really young;I was getting in to music and wanted to start creating music,but I didn't have any experience in that. I created a account under the name of supslow3000,I released my first song Spark mountain 2(Spark Mountain 1 was corrupte),So I've had that account for 5 full years until I decided I wanted a fresh start with musicshake,So I created this account for that reason. So here we are,present day,still making music and still enjoying it as I did in 2010,Just not releasing as much due to making my own music.

I have made an account on Bandcamp,Please feel free to check out some of my albums on there.
https://amurise.bandcamp.com/

Feedback Is Always Appreciated :D

Top 10 Biggest Hits Of Amnex:
1.Track 11
2.
3.
4.
5.
6.
7.
8.
9.
10.

Albums
First album:The journey begins
1.The journey begins
2.There is music in math
3.One Idea
4.Theres still hope
5.Track 11
6.The 3rd bridge

Second Album:Remixes
Note:If you make a Remix,And I like it,Then I will put it in the album.
1.Your Imagination!(Amnex Remix)
2.Rock ambience(Amnex Remix)
3.PianoFantasy(Amnex Remix)
4.Rock Ambience(DJTOM Remix)
5.
6.
7.
8

Third Album: TBD

Have a nice day, have a blessed day.