Cold as Neptune created by Daymare 12 years ago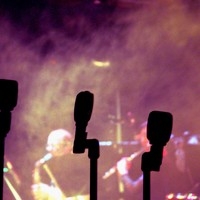 Remix
Genre:
Pop
Mood:
Light/Bright
Theme:
Other
COLD AS NEPTUNE



I like this one a lot! :D Nintendo_wii94 gave me this song (as he has
since every album starting with "The Real The Imaginary", excluding "Rock
Dreams"). I asked him for it because it was already pretty space-y, and it'd
make an awesome addition to this collection.



And it did.



The reason I chose this song to open up "Among the Stars" is because,
even though it's upbeat, it didn't really sound like an album opener to me. I
wanted to do something different instead of opening up a playlist with a party
starter.



ENJOY!