Friendship Braves All created by Alexlaxton 13 years ago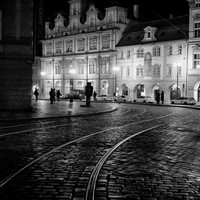 Remix
Genre:
Classical/New Age
Mood:
Etc
Theme:
Other
This piece was composed so I may thank and dedicate it to my friends and to people who's music I really enjoy. First i shall start off with some quotes and then list the people I'm dedicating this piece to.....

"True happiness consists not in the multitude of friends, but in their worth and choice." - Samuel Johnston


* * * * * * * *

"Those friends thou hast, and their adoption tried,Grapple them to thy soul with hoops of steel;But do not dull thy palm with entertainmentOf each new-hatch'd, unfledg'd comrade." - William Shakespeare


* * * * * * * * *

"A Friend may well be reckoned the masterpiece of Nature."
- Ralph Waldo Emerson (1803 - 1882) US poet essayist


* * * * * * * * *

To the following Igive a huge thanks for everything they have done and whose musicI trully love! Thank you everyone!
..................................................................
-Songfreak
-VladRomanov
-Sethroth
-Shabadaman
-Narutoduo
-Bearhammer
-CreoleGold
-Gilnightray
-Silverhok77
-toTheSky
-HibikiMagic
-Sorena2009
-scootch
and last but not least Link12!

Thanks everyone again, and don't feel bad if you weren't the first person to be named. The order was random! =D Please enjoy and comment like always!