The Streets of New Dehli created by DJTOM 8 months ago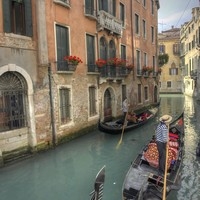 Remix
Genre:
Classical/New Age
Mood:
Light/Bright
Theme:
Other
Instruments:
[Fast Rhythm] Dynamic Koto
[Arpeggio] Neat Harpsichord
[Melody] Impressive Harp
[Counter Melody] Sorrowful Trill String
[Arpeggiator] Careful Hi Synth
[Melody] Exhilarating Soft Flute
Yes, yes I know, my albums called Venice and I made a Bollywood styled song. I don't care though.
Hope you enjoy the song and feel the bollywood vibe.