Lucile's Piano created by Lucy1588 6 years ago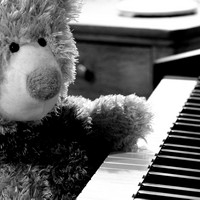 Genre:
Classical/New Age
Mood:
Sad/Melancholic
Theme:
Animation
Welcome to my first song.

I did more exploring about the effects and chords than I did instruments, but in the end, I hope you enjoy this taste in music. Also, of course, I am open to questions or comments about me or any songs I create.


While I listened to the last pre-run of this song, I thought of a little girl all alone practicing her piano just before her raging alcoholic father storms in and takes her innocent life. And her only friend, this teddy bear, remains as her mother's keepsake. Sad.