Zach's Entrance Music created by MrsThomas 2 years ago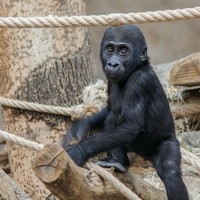 Remix
Genre:
Classical/New Age
Mood:
Happy/Excited
Theme:
Get Well
Instruments:
[Complicated] Noisy Elec Bass 1
[Bounce] Attack!
[Back Rhythm] Strong Electric Guitar
[Chord Voicing] Cheerful Hard E.P
[Effect] Be Quiet!
[Melody] Brave Saw Lead
[Effect] Hey Presto! Open!
[Attack Rhythm] Nervous Strings
Class creation. Period 2, section 3/8

Zach enters his favorite class with enough enthusiasm for thousands.