Be Free like the Waves created by goldenstar 7 years ago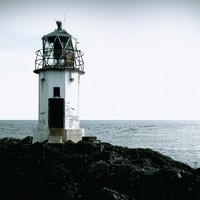 Remix
Genre:
Pop
Mood:
Light/Bright
Theme:
Animation
Hey!! Thanks for checking my song out (:

In this piece I wanted to bring out the freedom of waves and the colors of life. The soft sound of waves start off this song building up to birds chirping and you could just imagine yourself in a wonderful place. A place filled with happiness, where you feel safe.

As a person, I think that we should learn to be free and do what we feel is right. Yes, we may make mistakes but that is how we learn. I was always shy in trying new things and asking for assistance. I was scared of how people might think of me. All this overthinking about various situations stopped me from achieving what I wanted. I was always striving for perfection until I realized that being "perfect" is not what I need to live for. I understood the importance of being myself. I realized that other people's opinions should not matter if they stop you from doing what you want. I need to be confident in what I want and try achieving it no matter how hard or scary it might seem.
I made this song based on my emotions and how I felt. I hope I reached out to you amazing people and helped you understand what we need to strive for. We should be free like the waves.