the POWER FORCE of ROCK created by dutchshakers 10 years ago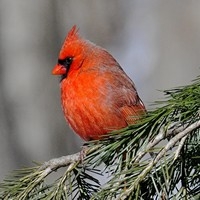 Genre:
Rock/Metal
Mood:
Running/Wild
Theme:
Other
I found an unfinished Rock Song on shaker CHALLOU his account ! He wrote in the song description, that he did not know how to finish this song, and he hoped somebody was going to finish his song! And it was a great pleasure to do this job for him! For those who don't understand jet what I am doing on this account, I was asked by my fellow dutch shakers, to join the Dutchshakers account, and I did like this idea! So once and a while you will find me with a new song on this account!! This powerful rock song is about "the POWER FORCE of ROCK" ! EnjoY! OEROE

"tomorrow I will show the entree list of : "the OEROE CONTEST on my profile page, and I will make the winners official on june 5 2013 ! "

~~~~~~~PPP~~~~RRR~~~~~~~~~~~PPP~~~~~~~~RRR~~~~~~~~

IF YOU LIKE THE SONG< PLEASE DON'T FORGET TO RATE / FAV THE SONG! YOU ALL KNOW HOW MUCH TIME AND EFFORT IT TAKES TO CREATE A SONG, AND IT IS ABOUT 2 MINUTES TIME THAT IT WILL TAKE. I HAVE 2060 FAV'S ON MY ACCOUNT, AND I HAVE NEVER MADE A COMMENT ONLY, WITHOUT RATING OR FAV A SONG! AND IT IS MUCH APPRECIATED BY THE SHAKER WHO CREATED THE SONG! IF YOU LIKE IT WHEN FELLOWSHAKERS RATE OR FAV YOUR MUSIC, THAN RETURN THIS FAVOR TO OTHERS IN THE SAME WAY! THANKS, OEROE!