Just A Moment created by Prestonk 6 years ago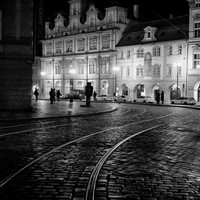 Genre:
Pop
Mood:
Etc
Theme:
Get Well
Instruments:
[Arpeggiator] Marvelous Low Pad Synth
[Melody] Calm Delayed Piano
[Rhythm] Intense Piano
[Arpeggio] Calm 12 String Guitar
[Groove] Old Love
[Harmony Counter Melody] Dim String
[Moving] Marvelous Water Pad Synth
[Harmony Counter Melody] Fairy Tale-Like Woodwind
This is about how we need to make the world a better place. We need to be there for one another and love one another too. Sometimes we just need a moment to think about what has happened and we can turn it around. Nothing is impossible if we all live together as one.