Death Row created by Puda 11 years ago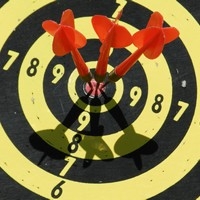 Remix
Genre:
Electronic/Techno
Mood:
Dark/Heavy
Theme:
Other
For anybody who knows about Death Crew 77; this has nothing to do w/ them. I just thought this was a great picture to put up in fact.

I say it sounds really good as it is; but I'll do something wacky later like I dunno, make it 5 minutes longer =)?

EDIT: LONG DRIVE MIX IS OUT NOW.

Good night!