Jazie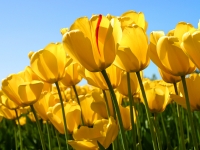 Favorite genre
Hiphop, Rock/Metal, Dance/Disco, Electronic/Techno, Pop, Classical/New Age
Favorite artists
I listen to many different kind of artist. I don't have a favorite one because I usually just listen to songs that sound good, not just a specific artist.
About me
Hello I am Jazie. I like music a lot along with graphic design. These are two things I enjoy doing the most. Music has always been a hobby of mine
and being in musicshake gives me the opportunity to make music and share it with everyone. So hope you all like what I make and would really want your comments.