Profound Enigma created by JediNica 6 years ago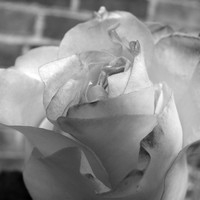 Genre:
Electronic/Techno
Mood:
Etc
Theme:
Other
Instruments:
[Harmony Counter Melody] Thin Warm Pad
[Attack Rhythm] Cheerful Hard Pizzicato String
[Rhythm] Urban Dist Organ
[Rhythm] Tense Spiccato String
[Rhythm] Tense Orchestra Timpani
[Counter Melody] Desolate Dissonant Church Bell
[Rhythm] Cute Bell
[Groove] Cripple
[Fast Arpeggio] Beautiful Harp
[Groove] One After Another
[Mixed] Electric Bass
[Rhythm] Cute Marimba
[Groove] Gangster Street
[Moving] Calm Radio Synth
[Normal Long Tone] Jazz Contra Bass 3
[Rhythm Theme] Sweet Soft Lead
[Harmony Counter Melody] Dim String
[Chord Harmony] Dreary String 2
[Rhythm] Outstanding Timpani
54th song.

This is dedicated to Thienien, a mysterious individual with a deep personality. His music is incredible and bursting with originality. He may be dark and at times seem cold, but he is very kind at heart.