Rock you like a Twister created by oeroe2911 6 years ago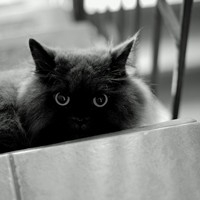 Remix
Genre:
Rock/Metal
Mood:
Running/Wild
Theme:
Other
Instruments:
[Normal Long Tone] Moog Bass 2
[Real] Cold Door
[Arpeggio] Romantic Clean Guitar
[Back Rhythm] Intense Electric Guitar
[Melody] Sophisticated Electric Guitar
[Chord Harmony] Cozy Old Pad
[Melody] Splendid Electric Guitar
[Rhythm] Moderate Warm Synth
[Real] Explosion
[Rhythm] D E.Pressed Discordant Attack Synth
[Rhythm Arpeggiator] Chasing Dark Filter Synth
[Rhythm] Simple Hard Synth
[Mixed] Electric Bass
a Rock Song that Screams like a Twister...

Because it is Necessery to give Rock more attention on Musicshake !!

and Let's be Proud to be Loud !!

In the Name of Rock..grtz. Oeroe.