Martyrdom created by nameddog 6 years ago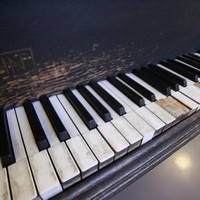 Remix
Genre:
Electronic/Techno
Mood:
Dark/Heavy
Theme:
Halloween
Instruments:
[Rhythm] Insatiable Dist Guitar
[Stroke] Marvelous Sitar
[Rhythm Arpeggiator] Tense Synth
[Rhythm Arpeggiator] Tense Wah Synth
[Arpeggio] Marvelous Panning Modern E.P
[Fast Arpeggio] Uneasy Dark Harp
[Rhythm] Gloomy Dist Guitar
[Percussive] Law Of Food Chain
[Complicated] Slap Bass 7
[Effect] Aborigine
[Attack Rhythm] Dynamic Hard Pizziccato String
This song is dedicated to missing persons: Brandonj1914... Thienien ... ... RenesmeeWolf... Lucullus ... and many others. I hope we can still look in the mirror. A tribute to all martyrs of the Christian church that first kills and then sanctifies.

Satisfaction with the death.