Dark Star Theme 3 created by Angax100 6 years ago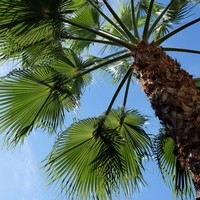 Remix
Genre:
Pop
Mood:
Warm/Comforting
Theme:
Animation
Instruments:
[Normal Long Tone] Jazz Contra Bass 1
[Arpeggio] Lucid Chinese Bell
[Attack Rhythm] Careful Attack Pizziccato String
[Harmony Counter Melody] Tense Slow String
[Fast Arpeggio] Pleasant Acoustic Guitar
[Real] Harder!
[Arpeggio] Fascinating Harp
[Melody] Languid Tremolo Guitar
[Rhythm] Delicate Nylon Guitar
[Rhythm] Greasy Wah E.P
[Rhythm Theme] Greasy Filter Synth
Another theme that I think will go great with Dark Star. The comic is going great. Once I'm done with it, I might get it published, but then again I might not. I might just take some graphic design class so that I can make some animations out of 'em.


Right now, I'm on Chapter 5; because I go to college, it's difficult to come home and start drawing, haha, I'm always tired. But, my goal for this summer is to finish Chapter 5, with each chapter consisting of about 20-30 pages, considering what ideas I come up with.