Only I'm Allowed To Hurt You created by JackOfSparks 6 years ago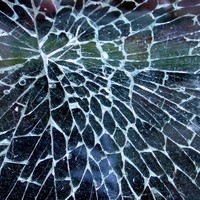 Remix
Genre:
Rock/Metal
Mood:
Passionate/Hot
Theme:
Animation
Instruments:
[Complicated] Attack Amped Bass
[Real] Harder!
[Attack Rhythm] Careful Pizzicato String
[Back Rhythm] Intense Electric Guitar
Warden and Valera's tag-team Strife theme.

Version 1.1 here: http://eng.musicshake.com/song?sn=162769

Should be loopable without problem (especially since it already does so). Got the inspiration at 3 AM, finished it by 4 AM. Hoping that doesn't show as much as I think it will.

[4:08:50 AM] Jack: While working on [Amethyst Aristocrat], I noticed that a pizzicato violin doesn't sound too much unlike a harpsichord, in it's own way. Didn't really come up with how to use that to my advantage until about an hour ago.
[4:09:13 AM] Jack: When I got the idea to pair the electric guitar and the violin in the same song, but have them only semi-cooperative.
[4:09:40 AM] Jack: Dunno if it worked out quite as well as I'd have liked, but it was a fun piece to put together.