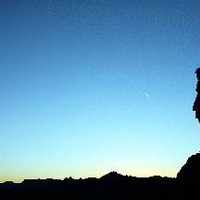 Genre:
Electronic/Techno
Mood:
Etc
Theme:
Other
Instruments:
[Rhythm Arpeggiator] Strange Synth
[Arpeggiator] Graceful Vibraphone Synth
[Rhythm] Simple Synth
[Chord Harmony] Marvelous Synth Pad
[Complicated] Slap Bass 1
[Chord Harmony] Warm Soft Pad
[Effect] Space Ship
[Rhythm] Sophisticated Spiccato String 2
[Moving] Marvelous Low Bell Synth
This is one of the three dedications to Bantha for winning my contest, and it's also the start of the 3-song album "Abstract". Enjoy!!
Other songs by stEAmpowered
see all