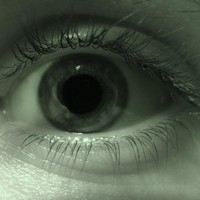 Remix
Genre:
Classical/New Age
Mood:
Sad/Melancholic
Theme:
Movie
Instruments:
[Arpeggio] Gloomy Amped E.P
[Moving] 4 dimensional Slow Attack Synth
[Effect] Kung-fu
[Counter Melody] Desolate Dark Bell
[Attack Rhythm] Urgent Spiccato String
[Sustained] Background String
[Chord Harmony] Lonely Low Soft Pad
[Bounce] King's Nation
[Counter Melody] Lazy Viola
[Counter Melody] Cozy Cello
This song is the second track from the 4 track EP Becoming.
This song is about Jesus getting betrayed by Judas. And getting denied by Peter 3 times.
This song is very experimental. And I hope you enjoy the song I as much as I did making it.

Soli Deo Gloria = Glory to God alone!

Betrayal and Arrest of Jesus
Luke 22:47-53 (ESV)
47 While he was still speaking, there came a crowd, and the man called Judas, one of the twelve, was leading them. He drew near to Jesus to kiss him, 48 but Jesus said to him, "Judas, would you betray the Son of Man with a kiss?" 49 And when those who were around him saw what would follow, they said, "Lord, shall we strike with the sword?" 50 And one of them struck the servant of the high priest and cut off his right ear. 51 But Jesus said, "No more of this!" And he touched his ear and healed him. 52 Then Jesus said to the chief priests and officers of the temple and elders, who had come out against him, "Have you come out as against a robber, with swords and clubs? 53 When I was with you day after day in the temple, you did not lay hands on me. But this is your hour, and the power of darkness."
----------------------------------------------------------
Jesus Foretells Peter's Denial
Mark 14:26-31 (ESV)
26 And when they had sung a hymn, they went out to the Mount of Olives. 27 And Jesus said to them, "You will all fall away, for it is written, 'I will strike the shepherd, and the sheep will be scattered.' 28 But after I am raised up, I will go before you to Galilee." 29 Peter said to him, "Even though they all fall away, I will not." 30 And Jesus said to him, "Truly, I tell you, this very night, before the rooster crows twice, you will deny me three times." 31 But he said emphatically, "If I must die with you, I will not deny you." And they all said the same.