Becoming a Light in a World of Darkness created by Audiovibez 6 years ago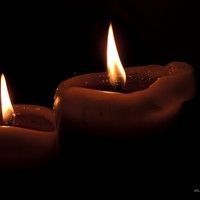 Remix
Genre:
Classical/New Age
Mood:
Longing/Anticipating
Theme:
Movie
Instruments:
[Chord Harmony] Warm Voice Synth Pad
[Attack Rhythm] Defiant Spiccato String
[Bounce] King's Nation
[Chord Harmony] Gloomy Warm Pad String
[Attack Rhythm] Strong Spiccato String 1
[Harmony Counter Melody] Dim String
[Rhythm] Calm Contra Pizzicato String
[Chord Harmony] Lazy Warm Pad
[Attack Rhythm] Cheerful String
This song is the first track from the 4 track EP Becoming. This is my longest and greatest track because I put a lot of time and effort.
This song is about spreading the gospel of Christ no matter what the cost.
I hope you put your time to enjoy this song as much as I enjoyed making it.

Thank you and god bless :)

Matthew 5:14-16 (ESV)

14 "You are the light of the world. A city set on a hill cannot be hidden. 15 Nor do people light a lamp and put it under a basket, but on a stand, and it gives light to all in the house. 16 In the same way, let your light shine before others, so that they may see your good works and give glory to your Father who is in heaven.