Epic Heart (Eternal) created by ventrella 7 years ago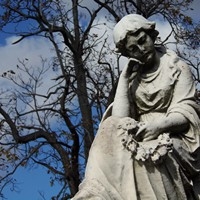 Remix
Genre:
Rock/Metal
Mood:
Dark/Heavy
Theme:
Remix
Instruments:
[Melody] Serious Distortion Guitar
[Real] Be A First Commer
[Normal Long Tone] Moog Bass 2
[Complicated] Attack Moog Bass 2
[Arpeggio] Neat Harpsicord
[Arpeggio] Romantic Clean Guitar
[Rhythm Theme] Magnificent Horn Ensemble
[Rhythm Theme] Rough Rezo Lead
[Attack Rhythm] Unique Timpani Orchestra
[Attack Rhythm] Tough Timpani Orchestra
[Counter Melody] Grand Trumpet Ensemble
[Sustained] Desolate Organ
[Rhythm] Tensed Old E.P
[Melody] Dopey Delayed Piano
[Moving] Psychedelic Pad Reso Synth
[Rhythm] Groovy Pizziccato String
[Chord Harmony] Tense Trill String 1
[Chord Harmony] Dreary String
[Melody] Cruel Synth Echoed Trumpet
[Melody] Cute Soft Lead
Epic/fantasy metal. Is it my best song? Listen to it...!!!
This is my favorite song!!!..............buon viaggio!!!