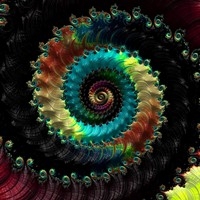 Remix
Genre:
Electronic/Techno
Mood:
Light/Bright
Theme:
Animation
Instruments:
[Arpeggiator] Doped Synth
[Counter Melody] Psychedelic Charming Bell
[Complicated] Soft Moog Bass
[Groove] Can Robot
[Rhythm] Tense Spiccato String
[2x Fast] Shocked!
[Arpeggiator] Doped Dark Synth
[Effect] Stress
[Arpeggiator] Horror Synth
[Rhythm Arpeggiator] Comic Low Synth
[Moving] Marvelous Rezo Pad Synth
[Melody] Sly Lead Synth
[Melody] Prim Euro Synth
THIS SONG IS DEDICATED TO jediNica A.K.A~JEDI
USE THOSE HEADPHONES>:(!!!!!!!
HERES LINK TO JEDIS PAGE...http://eng.musicshake.com/user/CutieGirl#!/user/JediNica
LISTEN TO HER SONG, it rocks!