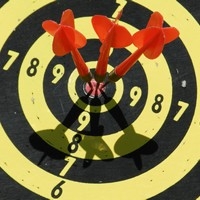 Remix
Genre:
Rock/Metal
Mood:
Etc
Theme:
Game
Instruments:
[Counter Melody] Gloomy Warm Pad String 2
[Rhythm Arpeggiator] Confusing Euro Synth
[Complicated] Soft Bass
[2x Fast] Samba
[Arpeggiator] Doped Dark Synth
Inside the hole Protagonist and Girlfreind find an empty white room which has a small boy sitting on a wooden chair facing the wall. The boy turns into a giant shadow with flails of black coming off the bottom. it charges and the duo prepares themselves for the worst.
Other songs by mattysillyer
see all