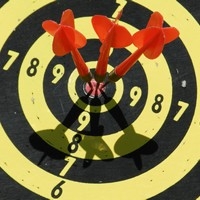 Remix
Genre:
Jazz
Mood:
Etc
Theme:
Game
Instruments:
[Fast Arpeggio] Lucid Harp
[Harmony Counter Melody] Dim String
[Attack Rhythm] Strong Spiccato String 1
[Fast Rhythm] Rising Acoustic Guitar 1
[Fast Rhythm] Urgent Piano
Protagonist wakes one morning to find himself home alone. He gets ready to go to school. named after the saint 'Schooliam'. yes.
Other songs by mattysillyer
see all