SEGA (SFR-O-L) created by Gabyu 8 years ago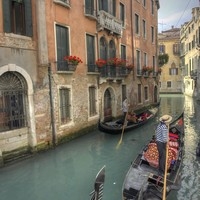 Remix
Genre:
Dance/Disco
Mood:
Happy/Excited
Theme:
Remix
a.k.a Splash Emerald Green Angel!

Inspiration: Hill Top Zone Theme (Sonic 2 OST)
Style/Genre: Dance/Disco
Theme: Frequency
Verb: Jump

Video Game Style Beat, With High bass Frequency, and A WTFing Voice Pad. Including:
Euphoric 2X Fast Drums
Frequency Bass
Synth Voice Pad
Low Acoustic Guitar High Octave (What Looks Like)
"Voice Chord" Synth
Synth E.P.
Twittering Lead.
Like The Olskool 8-bit Game Factories looks like. Just Trying To Challenge Myself
in doing Video-Game Themed songs. It Took 47 Total Minutes To Make.
If You Liked This Old School Video Game Beat, So, Also Check
That Old School HIPHOP Beat, By Me, Named "Victims":
http://eng.musicshake.com/#!/song?sn=105237

This is Also Dedicated to DJDarcy and to TeeTop2008.
Goodbye, Shakers!
"Shake, Shake, Shake, Man.
~GamaShake"

Theme Isn't a real "Remix" Just a Remake I Tried To Do by experimenting some Musicshake
frequency instruments.

P.S:
"(SFR-O-L)" means "Sonic's Final Rave-O-Lution.
(S)plash
(E)merald
(G)reen
(A)ngel
=
S.E.G.A!
Those words are the names of Sonic's first levels in Sonic 1, Sonic 2, Sonic 3, And Sonic 4!