Sunny day in winter morning created by AGAmsound 11 years ago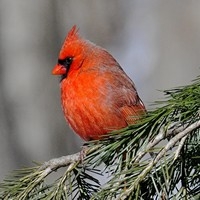 Remix
Genre:
Classical/New Age
Mood:
Warm/Comforting
Theme:
Other
Hope you listen this song to make you waking up and getting more power in the winter cold morning.

I remade this, thanks to my friends'advice, trying to make the melody line more clear.

Thank you, VladRomanov, for your comment.

"Interesting attempt, could have used a few more progression. Also some instruments were a bit louder and distracted from what I -think- was the melody. Also, at 1:04 you have a great progression and a melody going, I'd start from scratch with just that, once again, as I always recommend, a good bass line for it as well, perhaps a cozy old pad or a contra bass with reverb, but make it very quiet, perhaps at 20-30 volume :) Cheers.

Good job never the less, 6/10
rate
~Vlad"