DuetSansWord created by Veebie 2 years ago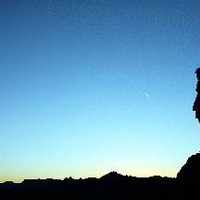 Remix
Genre:
Latin
Mood:
Warm/Comforting
Theme:
Animation
This is just another little song I made. I love how the piano sounds in this song. I might try to play it myself.

Usually, the piano and the guitar are played separately, especially in jazz music because they are both competing for the audience's attention, however, I love how they sound together duet-ting in this song towards the end!

I feel like this piece has a lot of potential, so expect to see a remix soon, peoples.

If you like this song, why not subscribe to my youtube channel here: https://www.youtube.com/channel/UCkR_iddDbng6s2cbX3183XQ
On my channel, you can expect more Musicshake and LMMS songs, as well as more upcoming content such as animations and sketches!