Island Vibes Demo created by Veebie 3 months ago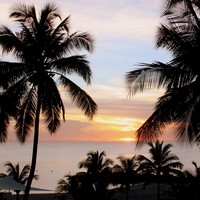 Remix
Genre:
Latin
Mood:
Light/Bright
Theme:
Animation
This is the demo song for an animated music video I'm planning on making.

Unlike my previous song, this one is much more upbeat, and has a much clearer day/night cycle with dawn/dusk in between!

The ending seemed a bit off to me, so after I do a bit of tweaking all I'll need to do is finish up the animation and start recording the lyrics! Exciting!!