Island Vibes Demo created by Veebie 12 months ago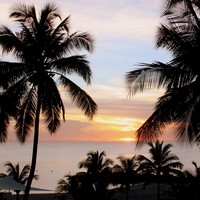 Remix
Genre:
Latin
Mood:
Light/Bright
Theme:
Animation
This is the demo song for an animated music video I'm planning on making.

Unlike my previous song, this one is much more upbeat, and has a much clearer day/night cycle with dawn/dusk in between.

The ending seemed a bit off to me, so after I do a bit of tweaking all I'll need to do is finish up the animation and start recording the lyrics! Exciting!!

If you like this song, why not subscribe to my youtube channel here: https://www.youtube.com/channel/UCkR_iddDbng6s2cbX3183XQ
On my channel, you can expect more Musicshake and LMMS songs, as well as more upcoming content such as animations and sketches!