Copyright strike test v2 (no way!) created by lol719yp 3 weeks ago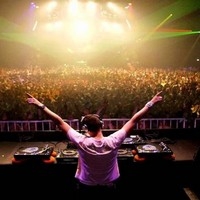 Remix
Genre:
Electronic/Techno
Mood:
Light/Bright
Theme:
Animation
Instruments:
[Rhythm Theme] Profound Soft Bell Synth
[Arpeggio] Fairy-Tale-Like Charming Bell
[Melody] Dreary Soft Sign Lead
[Melody] Cruel Synth Echoed Trumpet
[Effect] R U Ready?
[Effect] Cleaner
[Normal Long Tone] Tube Bass 2
[Melody] Sophisticated Electric Guitar
I have less idea to arrange this music. I'm so biased to copyright strike on my youtube videos. This is the 2nd copyright strike test on youtube. Enjoy listening! I'm outta here.