through the dark cave... (bgm) created by hyperdeath69 2 years ago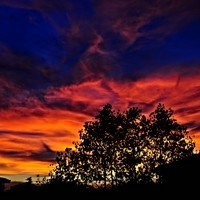 Remix
Genre:
Classical/New Age
Mood:
Etc
Theme:
Game
games are new age...right?

well this is not for my rp only... most of my tracks i made for rp so i thought id make a video game back round music, ya know, for everyone...

if people like this, and comment for more...ill make more of video game back round music sometime...
not confirmed though... you can challenge this if you like but...everyone likes backround music so...unless everyone is a pumped up type of person..this will probably win...also...i encourage people to comment on all music so people can improve. make musicshake great and be the best music maker you can be! oh and one thing. IF YOU USE THIS, FOR ANYTHING, PLEASE CREDIT ME! I HATE WORK STEALERS...