Confronting the Past created by JestaNote 3 years ago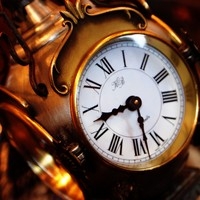 Remix
Genre:
Classical/New Age
Mood:
Dark/Heavy
Theme:
Game
Instruments:
[Chord Voicing] Fairy Tail-like Piano
[Chord Voicing] Holy Church Organ
[Arpeggio] Lylical Grand Piano
[Rhythm] Moderate Voice Synth
[Rhythm Theme] Sad Low Synth
[Attack Rhythm] Unique Timpani Orchestra
[Rhythm Theme] Magnificent Horn Ensemble
[Arpeggio] Gloomy Amped E.P
[Counter Melody] Cozy Cello
[Harmony Counter Melody] Noble String
The ghost of the past have come for you. To regret? To revenge? To repent?

Dramatic music.