Legend (For Michael Jackson) created by Prestonk 6 years ago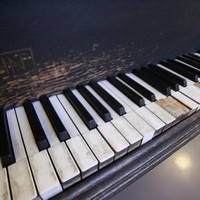 Remix
Genre:
Pop
Mood:
Warm/Comforting
Theme:
Other
Instruments:
[Arpeggio] Fairy-Tale-Like Charming Bell
[Chord Harmony] Cozy Old Pad
[Chord Harmony] Relaxing Filtered Pad
[Stroke] Calm Grand Piano
[Counter Melody] Lazy Viola
[Slow Rhythm] Warm Acoustic Guitar
[Rhythm] Neat Timpani
[Chord Harmony] Languid Warm Pad
[Slow Rhythm] Lyrical Nylon Guitar
[Slow] Into The Starlight
this is for Michael Jackson! He is a Legend in so many ways. His soul was kind and pure and you don't always find that anymore. His music is inspiring to make a change, and you can never sit still with his rhythms. This is for the King Of Pop! Michael Jackson!